About
High quality nutritional supplements
Dr. Becky Spelman stands for high quality food supplements. Dr. Becky Spelman is a leading Psychologist, specialising in a wide range of psychological conditions. In her practice, she soon observed that the pharmaceutical medications prescribed sometimes had many side effects. While one problem (such as depression or an anxiety disorder) disappeared, other symptoms and conditions took its place. This means you simply replace one problem with another and, naturally, this isn't a great solution.
This got Dr. Becky thinking and she looked for alternatives that didn't involve those unpleasant side effects. Her research led her to put together a range of supplements that can benefit people with a wide variety of psychological problems. With these supplements, she offers her patients and anyone else who needs it an alternative to mainstream medication. Dr. Becky believes that, for many people, combining natural supplements for mental health with specific strategies can often provide a better solution. It makes it easier to achieve and maintain positive mental health. She didn't want to keep these supplements just for her own patients, so together with her professional team she started an online shop and wholesale business.
High quality food supplements
Drbeckyshop.com is a wholesaler and online shop for high quality food supplements. We put a high priority on good service and excellent quality health products. This high quality is ensured by various quality control procedures and the use of the best raw materials and ingredients for the food supplements.
The high quality of our products is reflected in:
our innovations for the food supplements market;
the development of compelling, successful health products using knowhow and modern technology;
the presentation of innovative health ideas;
the optimum efficacy, dosage and absorption of the nutrients;
the minimal use of additives in our food supplements;
the checks and safety inspections;
the fact that we don't add anything unnecessary;
the development of the products being based on scientific research.
Natural products
We truly believe that natural products are better for your health. So we aim to use natural ingredients in our supplements wherever possible.
Scientifically supported
At Dr. Becky Spelman company we believe in the importance of having scientific evidence for the effect of our food supplements. Our manufacturer's Research & Development department is continually occupied with research into compositions and interactions between different herbs, amino acids, vitamins and plant substances and how to incorporate these insights into our products. Naturally, this research is focused on the effect of these nutrients on the human body and on mental wellbeing. The quality, dosage and efficacy of the ingredients are always the key focus of our range.
Mental health
Another key principle at Dr. Becky Spelman company. is your mental health. After all, mental health contributes to your success and wellbeing. Your brain is responsible for how you function and how you feel. By providing nutrients to the brain in the right way, you can support your physical health and improve your mental clarity. We know how important a healthy brain is for your health, wellbeing and success in every aspect of your life. That's why we've made it our mission to share this knowledge with the world, starting with you!
Dr. Becky health products
Dr. Becky's supplement range is aimed at improving the health of your brain in order to benefit your physical and mental health. To achieve this, we use the most bioavailable forms of vitamins, plant substances and minerals, so that the body is able to absorb them as easily as possible. This means your body knows the best way to use these substances, so that you get the greatest benefit from them. Most of the food supplements in the Dr. Becky range consist of combinations of different nutrients. Just like people, these vitamins, amino acids, minerals and other nutrients work best when they work together.
Drbeckyshop.com
High quality innovative health products.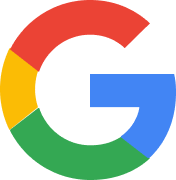 Wij scoren een op
Dr Becky Spelman B.V
Molenlaan 11 A
1422 XN Uithoorn
the Netherlands
VAT number: NL 861771461B01
Chamber of Commerce: 80713661
IBAN: NL41 INGB 0008078315