Disclaimer
Disclaimer
Drbeckyshop.com makes no health claims and/or medical claims regarding the prevention, cure or treatment of diseases.
All products are manufactured, packaged and stored according to the highest quality standards.
Drbeckyshop.com applies the quality standards in accordance with the HACCP code as required by the Netherlands Food and Consumer Product Safety Authority. 
The supplements sold by Drbeckyshop.com are food supplements and cannot in any way be regarded as medication.
Before using any product that you have ordered from us, you must always read the information leaflet carefully.
All content on Drbeckyshop.com is subject to copyright. All text has been written by the Drbeckyshop.com team unless stated otherwise. The text and images on this site may not be used without prior written permission.
Despite the care that has gone into preparing the content on Drbeckyshop.com, it is possible that the information provided may contain typographical or other errors or inaccuracies. Drbeckyshop.com is not liable for any (direct or indirect) damage resulting from this. Drbeckyshop.com and its team cannot be held legally responsible. 
Drbeckyshop.com
High quality innovative health products.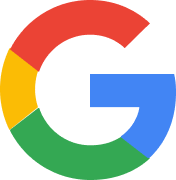 Wij scoren een op
Dr Becky Spelman B.V
Molenlaan 11 A
1422 XN Uithoorn
the Netherlands
VAT number: NL 861771461B01
Chamber of Commerce: 80713661
IBAN: NL41 INGB 0008078315