Quality
High quality raw materials
First class supplements can only be created by sourcing first class raw materials. For Dr. Becky's supplements, only the highest quality is good enough. That's why our manufacturers work with the most experienced and respected suppliers in the raw materials industry. Each consignment of raw materials is accompanied by a certificate of analysis, so that its quality is assured.
Our strict quality requirements at a glance
assessment of raw materials certificates and analyses before purchase and production;
quality control of our raw materials by testing in accredited laboratories;
monitoring of hygiene standards;
monitoring of the production process;
quality control of the finished product.
These strict quality requirements mean we are constantly focused on our objective: consistently high product quality with the highest possible safety levels.
Safety first
At Dr. Becky Spelman company, safety comes first in everything we do. After all, you put our food supplements into your body. Besides extensive quality testing of our raw materials, we also take all kinds of other measures to guarantee safety and quality during the production process. During production of the supplements, all the ingredients are tested again. Various processes and systems are also used during the production process to help guarantee safety. This means you can be sure that the supplements are of high quality.
New insights
Setting strict quality requirements for the raw materials and ingredients for our supplements also leads to very interesting new findings. We also investigate the effect of nutrition with all micronutrients and secondary plant substances on physical and mental wellbeing. These studies are really exciting. Particularly when we see evidence that shows the effectiveness of food supplements like these. Increasingly, scientists are picking up on this and publishing the results of their findings, which are very promising. We are certainly highly motivated to make our contribution to this development by producing high quality food supplements.

As a company, we set high standards for ourselves. Every decision we take is based on scientific research and made with your health and wellbeing at the forefront of our minds. That's why we never compromise on the quality of our ingredients. What you eat affects your brain, your body and everything in between, so you want the very best of the best.
Drbeckyshop.com
High quality innovative health products.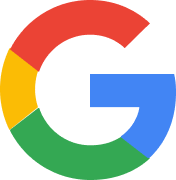 Wij scoren een op
Dr Becky Spelman B.V
Molenlaan 11 A
1422 XN Uithoorn
the Netherlands
VAT number: NL 861771461B01
Chamber of Commerce: 80713661
IBAN: NL41 INGB 0008078315