Privacy Policy
Privacy Policy
General
Drbeckyshop.com respects the privacy of all its users and exercises great care in dealing with the personal information you provide to us, and this information will be kept entirely confidential. We use your information to process your order as quickly and easily as possible. We will only use your information with your permission. Drbeckyshop.com will never sell your personal information to third parties and will only make this information available to parties involved in the order process.
Name and address information
Drbeckyshop.com uses the data collected to provide the following services to its customers: when you place an order, we require your name, email address and delivery address in order to fulfil the order. If you give permission, we also will use your contact details to inform you about the development of the website and about special offers and promotions. If you no longer wish to receive this information, please send us an email to inform us of this.
To make shopping as pleasant as possible, with your consent we store your personal information and data relating to your order and the use of our services. This allows us to personalize the website content and recommend products that you may be interested in. In your Drbeckyshop.com account we store information such as your name, address, telephone number, email address, and delivery address, so that you don't have to enter this information again when you place a new order. The information we collect regarding the use of our site and the feedback we receive from our visitors will help us to further develop and improve our site for your convenience.
Other information
Drbeckyshop.com will not sell your personal information to third parties and will only make this information available to parties involved in processing your order. Our employees and third parties involved in shipping your order have a duty to respect the confidentiality of your personal information. Your personal information is safe with Drbeckyshop.com. We appreciate the trust you place in us and consequently we deal with this information as discreetly as possible. Your data is protected and kept confidential at all times.
Cookies
Like almost every other website, Drbeckyshop.com uses cookies. Cookies are small data packets that are downloaded by your computer, tablet or phone from the site you are visiting. Use of these cookies enables temporary storage of information about visitors and the same cookies also allow other websites to recognise your device data. Several types of cookies may be used. This enables us to personalise your visit to our website.
Cookies can be used to personalise a website in the following ways:
Show important navigation settings.
Remember your preferences.
Optimise the overall user experience.
Limit the number of advertisements displayed.
Agreement for the use of cookies by Drbeckyshop.com
By using the Drbeckyshop.com website you agree to Drbeckyshop.com placing cookies on your device. The information we collect is listed in the Drbeckyshop.com Privacy Policy. If you don't want us to place cookies on your device, then you can reject the use of cookies using the settings or options in your internet browser. In that case, it may not be possible to use some parts of this site properly.
Drbeckyshop.com
High quality innovative health products.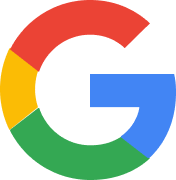 Wij scoren een op
Dr Becky Spelman B.V
Molenlaan 11 A
1422 XN Uithoorn
the Netherlands
VAT number: NL 861771461B01
Chamber of Commerce: 80713661
IBAN: NL41 INGB 0008078315