Agent Performer | Libido Male | Erection | 60 Vegan capsules














Product description
Libido Man
There can be many reasons why your body finds it difficult to achieve an erection. Often it's to do with a decrease in your libido. Sometimes in combination with reduced blood supply to the penis. A loss of libido (resulting in less interest in sex) can in turn have various causes. Stress is generally a key factor here. Whatever the underlying reason, you just want to improve your libido and have a better erection. With Dr. Becky Agent Performer and more relaxation in your life, your sex life will improve again.
When to use Dr. Becky Agent Performer
Use Dr. Becky Agent Performer when your sex drive is reduced and when you're having problems getting erections.
Sex drive is important for a healthy, enjoyable sex life. Your libido is responsible for how much interest you have in sex. If your sex drive is low, then you don't get turned on as easily. And if you have difficulty getting turned on, then you won't have an erection. This in turn can make you feel insecure, making it increasingly difficult for your body to achieve an erection or stay interested in having sex.
Erection problems can have a psychological cause. For example, your mind might be occupied with something completely different, rather than focused on being with your partner. If you have a lot of stress, then this will affect your sex drive. On the other hand, there could just as easily be a physical reason why you can't achieve an erection. To be able to get an erection, there needs to be a good blood supply to the penis. The better the blood flow to the penis, the more easily you will be able to achieve a good erection.
Dr. Becky Agent Performer contains various ingredients that help you to improve your libido and erection.
Advantages of Dr. Becky Agent Performer
Dr. Becky Agent Performer helps in various different ways to make sex more fun again. For example, this food supplement helps to improve the blood supply to the penis, so you experience more stimulation and get a better erection. Dr. Becky Agent Performer helps to increase the libido with aphrodisiac ingredients. It also has relaxing properties. This is very important, as it's when you're relaxed that you enjoy sex and each other the most.
The great thing about this food supplement is that it's based on natural ingredients. It's non-habit forming. Take it every day, so that the active substances can do their work each day. The biggest advantage of this is that you can have sex whenever you want, without having to take a tablet first.
Promotes testosterone production..*
Positively influences male potency.
Enhances sexual performance.
Promotes good circulation.*
Beneficially affects the libido.
100% natural ingredients.
Helps to boost your erection.
Unique formula containing 7 natural ingredients.
Tips for better sex from Dr. Becky
Sex is an important part of your relationship and something you want to enjoy together. Insecurities about erection problems and loss of libido reduce your interest in sex even more. If you're affected by tension and stress, talk to your partner about this. Talking about insecurities and problems also brings you closer together and helps you relax more in preparation for having sex.
Relaxation is important for your libido. So allow plenty of time for sex. Make time for it and don't rush things. If it doesn't work out right away, don't panic - find other ways to enjoy each other first.
Or try doing something different for a change. Sex that's always the same is less stimulating. Put some excitement into your evening by doing something new.
Aphrodisiac and relaxing ingredients
Dr. Becky Agent Performer contains various ingredients, which together help you to achieve an enjoyable climax.
Zinc gluconate: this form of zinc is easily absorbed in the body. It has benefits in various areas, including male fertility, the immune system and concentration.
Tribulus extract: a popular supplement with athletes. The extract of the Tribulus plant is used to increase libido. It's also rich in vitamin A, vitamin B1, vitamin B2, vitamin B3 and various carotenoids.
Catuaba extract: helps the body to relax. The extract is taken from the bark of a bushy tree.
Maca root extract: the extract of the maca root can have a positive effect on the libido. It can also give you more energy.
L-Tyrosine (vegan): this non-essential amino acid is often used to combat stress and negative emotions. It helps when you're feeling tired and can help to reduce negative thoughts.
Vitamin B6: supports the function and regulation of various hormones, blood formation and growth. Vitamin B6 benefits the immune system and the nervous system.
Sodium selenite pentahydrate: this form of the trace element helps with the production of sperm cells.
Dr. Becky Agent Performer is a food supplement to support your health. If the symptoms persist, consult your GP. Always consult your GP if you are also taking medication. Store at room temperature. Read the instructions on the packaging and the information leaflet before use.
*Health claims, made on the basis of vegetable ingredients, are currently under consideration by the EFSA.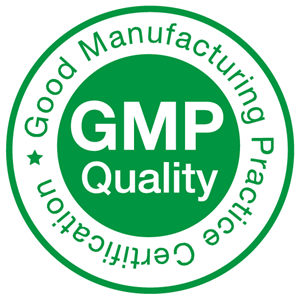 Composition 
Composition 
 
per daily dose 1 cap
DRI (%)
 
 
 
Zinc 
 
15,0
mg
 
150,0%
Maca root extract 
 
100,0
mg
 
*
Catuaba extract 
 
100,0
mg
 
*
Tribulus extract 
 
100,0
mg
 
*
of which saponin 
 
90,0
mg
 
*
L-tyrosine 
 
75,0
mg
 
*
Vitamin B6
 
2,1
mg
 
150,4%
Selenium 
 
82,8
µg
 
150,5%
DRI (%)Reference quantity for the average adult in accordance with Regulation (EU) 1169/2011 * No recommendation available.
Product specifications
Article number

882512

SKU

AP_990

EAN

8718403930191

Contents

60 vegan caps

Ingredients

Zinc gluconate, Maca root extract, Catuaba extract, Tribulus extract (saponin), Coating: Hydroxypropyl methyl cellulose, L-tyrosine, Pyridoxine hydrochloride, Sodium selenite.

Information

Food supplements must not replace a varied and balanced diet and a healthy lifestyle. Not suitable under 18 years. Read the instructions on the package before use.

Dosage Advice

Take one capsule a day with plenty of water.

Storage advice

The product should be stored out of reach of small children. Store in a dry place, protected from light and not above 25 °C.

Warning

Consult with an expert in case of illness, medication, pregnancy and breastfeeding before using supplements.

Suitable for vegans

Yes

Packaging

UV resistant packaging

Claims

Health claims, made on the basis of vegetable ingredients, are currently under consideration by the EFSA.
Show more
Show less
Reviews
Posted by: Robert. N on 10 January 2022

Doet wat het moet doen. Ingrediënten werken echt goed en fijn. Blij mee :D

Posted by: Barry on 29 November 2021

Excellent product that gives me an erection as I used to. Good composition of ingredients.

Posted by: H. V on 29 November 2021

Deze booster heeft voor mij de juiste werking. Langer kunnen doorgaan dan normaal en werkt uitstekend voor potentie en erectie.

Posted by: John. N on 23 November 2021

I am extremely happy with this product. They help me a lot.

Posted by: Menno on 23 November 2021

Zeker voor herhaling vatbaar. Weinig tot geen bijwerkingen en werkt uitstekend.
Create your own review