Agent Provocateur | Libido Female | Aphrodisiac | 60 Vegan capsules














Product description
Libido Woman
A woman's libido can have its ups and downs sometimes, too. Often, your menstrual cycle influences when you feel more like having sex and when you're less interested. Later in life, the menopause is responsible for this. On the other hand, external factors such as stress can also affect your libido. With Dr. Becky Agent Provocateur, you can give both your libido and your mental state a welcome boost.
When to use Dr. Becky Agent Provocateur
Are you noticing that you're becoming less interested in sex than you'd like to be? Dr. Becky Agent Provocateur can help you with this. It's perfectly normal that you sometimes feel more interested and sometimes less. This has to do with your menstrual cycle: when you're ovulating your hormones often make you feel more like sex than you do just before your period. If you have an irregular cycle, then this will affect your libido too.
Your libido is also influenced by the blood circulation in the vagina. The better the blood supply to the vagina, the more sensitive it becomes and the more you will enjoy sex and orgasm. Good circulation also helps to bring about the arousal that's needed for sex. It makes the vagina moist, so that sex is much more pleasurable. During the menopause, it's normal for mucous membranes to become drier. This also applies to the membranes in the vagina. Dr. Becky Agent Provocateur can help with this too.
Do you often feel tense? Relaxation is really important for a good sex life. Dr. Becky Agent Provocateur contains various ingredients that can help with this too.
Advantages of Dr. Becky Agent Provocateur
The great thing about Dr. Becky Agent Provocateur is that you can take it every day - not just when you're planning to have sex. This means you don't lose the spontaneity in your sex life. This food supplement contains a mixture of natural ingredients, vitamins and minerals that are non-habit forming.
Positively influences female sex drive.
Enhances sexual performance.
Promotes good circulation.*
Beneficially affects the libido.
100% natural ingredients.
Helps to stimulate arousal.
Unique formula containing 12 natural ingredients.
Tips for women from Dr. Becky
If you often suffer from vaginal dryness, try using a lubricant when you're having sex. Vaginal dryness during sex can cause pain and lasting irritation. A lubricant helps to prevent this and makes sex more pleasurable.
Feeling tense? Make sure you relax first before having sex. If you're stressed, you often don't feel like sex as you're thinking about other things. A massage, a hot bath (with your partner), candlelight and a relaxed atmosphere all help to improve your libido. Allow plenty of time for having sex - you'll notice that this helps you to enjoy it more.
It also helps to talk to your partner first and turn your attention away from your day-to-day cares. And try doing something you don't normally do. Spoil yourself with some nice lingerie or try out a new position. This will help to spice things up in the bedroom and increase your libido.
Ingredients for a higher libido
To increase your libido, try using Dr. Becky Agent Provocateur. The different ingredients all work together, not just improving your libido but also giving benefits in other areas such as your menstrual cycle, menopause symptoms and your immune system and reducing stress.
Ginseng extract: ginseng is included in Dr. Becky Agent Provocateur to promote relaxation. Ginseng benefits your central nervous system.
Ginkgo Biloba extract: helps improve blood circulation throughout the body - including the vagina. It also benefits your memory and your concentration.
Ashwagandha extract: helps restore the balance in your mind and body at times of stress. It benefits both physical and mental health, without making you drowsy.
Cranberry extract: helps keep your bladder and urinary tract healthy. It can also help to prevent cystitis after sex.
Maca root extract: the extract of the maca root can give you more energy. It also helps with menstruation problems and menopause symptoms.
Zinc gluconate: this form of zinc is easily absorbed in the body. It helps in various areas including female fertility, concentration and the immune system.
Vitamin A: supports the development of the unborn child, but it's also good for your immune system, skin, hair and lungs.
Vitamin B1 (thiamine): important for energy levels and ensures the heart and nervous system function properly.
Vitamin B2 (riboflavin): helps the body convert carbohydrates, protein and fats into energy.
Vitamin B3 (nicotinamide): plays an important role in maintaining energy levels in the body.
Folic acid: responsible for the production of white and red blood cells.
Vitamin C: good for the immune system, enhances the body's iron absorption and benefits bones, muscles and joints.
Dr. Becky Agent Provocateur is a food supplement to support your health. If the symptoms persist, consult your GP. Always consult your GP if you are also taking medication. Store at room temperature. Read the instructions on the packaging and the information leaflet before use.  
*Health claims, made on the basis of vegetable ingredients, are currently under consideration by the EFSA.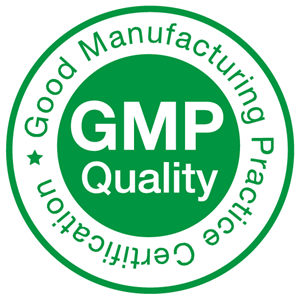 Composition 
Composition 
 
per daily dose 2 caps
DRI (%)
 
 
 
Ginseng extract 
 
200,0
mg
 
* 
Of which ginsenoside                          
16,0
mg
 
* 
Ginkgo Biloba extract 
200,0
mg
 
* 
of which flavones 
 
48,0
mg
 
* 
of which lactones   
 
12,0
mg
 
* 
Ashwagandha extract 
 
160,0
mg
 
* 
Cranberry powder
 
100,0
mg
 
* 
Maca root extract 
 
100,0
mg
 
* 
Vitamin C
 
50,0
mg
 
62,5%
Niacin
 
16,0
mg
NE
100,0%
Zinc 
 
8,0
mg
 
80,0%
Riboflavin 
 
1,4
mg
 
100,0%
Thiamine 
 
1,1
mg
 
100,0%
Vitamin A
 
576,0
µg
RE
72,0%
Folic acid 
 
200,0
µg
 
100,0%
DRI (%)Reference quantity for the average adult in accordance with Regulation (EU) 1169/2011 * No recommendation available.
Product specifications
Article number

232777

SKU

APRO_440

EAN

8718403930122

Contents

60 vegan caps

Ingredients

Ginseng extract (ginsenoside), Ginkgo biloba extract (flavones,lactones), Ashwagandha extract (withanolide), Cranberry powder, Maca root powder, Zinc gluconate.

Ingredients

L-ascorbic acid (vitamin C), B3-nicotinamide (niacinamide), Retinyl acetate (vitamin A) Riboflavin (vitamin B2), Thiamine hydrochloride (vitamin B1), Pteroylmonoglutamic acid (folic acid), Coating: hydroxypropyl methyl cellulose.

Information

Food supplements must not replace a varied and balanced diet and a healthy lifestyle. Not suitable under 18 years. Read the instructions on the package before use.

Dosage Advice

Take two capsules per day with plenty of water.

Storage advice

The product should be stored out of reach of small children. Store in a dry place, protected from light and not above 25 °C.

Warning

Consult with an expert in case of illness, medication, pregnancy and breastfeeding before using supplements.

Suitable for vegans

Yes

Packaging

UV resistant packaging

Claims

Health claims, made on the basis of vegetable ingredients, are currently under consideration by the EFSA.
Show more
Show less
Reviews
Posted by: Samantha on 25 September 2022

Echt een super aanrader! bedankt voor de snelle levering.

Posted by: B. M on 10 January 2022

Ben nu 2 weken begonnen met de inname en ben uiterst tevreden met het resultaat. Bedankt voor de goede kruiden.

Posted by: J. v M on 29 November 2021

My girlfriend is very satisfied with this product, our sex life has improved in a positive way.

Posted by: Kelly. J on 29 November 2021

Werkt uitstekend voor me libido een boost te geven. Krijg er ook meer energie door. Een tevreden klant :D

Posted by: Lisa. A on 23 November 2021

Fantastic Libido Booster.

Posted by: H .N on 23 November 2021

Zeer tevreden over de vrouwelijke capsules van Dr Becky. Lustgevoel is weer op een goed peil :D
Create your own review