5 HTP | 100mg | Serotonin Booster | 60 Vegan capsules






Product description
Serotonin Booster
5HTP is the abbreviation for 5-hydroxytryptophan. It's an amino acid that helps the brain to produce serotonin and melatonin. Serotonin is a hormone that makes you feel happy and calm and melatonin is a hormone that makes you sleepy. 5HTP is a precursor to both these hormones. That means that it's converted into serotonin and melatonin in your body. Both of them are really important for getting a good night's sleep. You produce 5HTP in your body - it's what's known as a by-product of L-Tryptophan. When L-Tryptophan enters the body and is converted into nutrients for the body, 5-hydroxytryptophan is created. If you're having sleeping problems and feeling agitated, then Dr. Becky 5HTP can help.
When to use Dr. Becky 5HTP
The production of serotonin and melatonin is sometimes disrupted by stress and the fact that we keep ourselves awake. Melatonin is a substance that makes you sleepy. Your brain starts producing it when the sun goes down and it gets dark outside. That's why you often start yawning when it's getting dark. Your body starts getting ready to go to bed. When we get too much exposure to light in our homes and use screens, the production of melatonin in our brains gets disrupted. Actually, we just ignore it and keep going, when our bodies really want us to go to sleep. As a result, when we finally do go to bed, the melatonin has stopped having any effect on our bodies.
Serotonin is what's known as a neurotransmitter and it's responsible for making you feel good. It gives you a feeling of happiness and improves your memory, self-confidence, sleep and appetite, helps you have an orgasm and regulates your emotions. Serotonin also plays an important part in how we deal with pain stimuli. When you don't respond to the signal telling you to go to sleep, this disrupts the production of serotonin, causing you to have problems like sleeping badly, feeling negative and binge eating. Both melatonin and serotonin are produced by the body itself. Their production can get disrupted by stress, lack of sleep and ignoring the signals that you need to sleep.
If you're having difficulty getting to sleep and this is affecting your mood, then you can support your body's natural processes by using Dr. Becky 5HTP. Dr. Becky 5HTP contains the substance 5-hydroxytryptophan, which helps the brain to produce melatonin and serotonin.
Advantages of Dr. Becky 5HTP
Dr. Becky 5HTP only contains 5-hydroxytryptophan and a filler needed to make the tablets. Other supplements combine 5HTP with other vitamins or minerals, with the result that you have to pay extra attention to the recommended daily intakes of all the different nutrients. With Dr. Becky 5HTP you don't have to do this. Another advantage is that the body absorbs 5HTP very well and you'll soon notice a difference in your body. Dr. Becky 5HTP is a natural food supplement.
Boosts your mood.*
Made from a unique, highly concentrated Griffonia simplicifolia extract.
Contains natural 5-HTP from Griffonia extract.
Helps your body to produce serotonin,*
5-HTP is a derivative of the amino acid tryptophan.
Contributes to mental resilience.*
Helps to reduce tiredness and fatigue.*
Relaxation tips from Dr. Becky
A good night's sleep and feeling good are both really important so that you can get back into action the next day. So you should also make sure you develop a good 'going to bed' ritual. Turn all screens off at least half an hour before going to sleep, so no telephone, tablet or television. Instead, spend this time having a cup of herbal tea, taking a hot bath, doing some yoga exercises or reading a book. That will help you to unwind ready for sleep. If you're feeling agitated, try to identify the source of these feelings. Everyone worries sometimes. To stop them keeping you awake, it's a good idea to write down the thoughts that are occupying your mind. This will help to clear your mind. Of course, it also helps to talk to someone about them.
If you're starting to use Dr. Becky 5HTP, give your body time to get used to the supplement. It could take a while before you start to notice the positive effects of 5HTP. Take it thirty to sixty minutes before going to sleep and keep this up for a while.
5HTP from Griffonia simplicifolia
Dr. Becky 5HTP tablets contain microcrystalline cellulose, a filler that enables you to take the 5HTP. The rest of the supplement consists entirely of 5HTP extracted from the Griffonia simplicifolia plant - also known as just Griffonia. Griffonia is a climbing shrub native to West Africa and Central Africa. It's known for its greenish flowers that later change into black pods. These black pods contain the seeds from which we extract 5HTP, the precursor to the neurotransmitter serotonin and the hormone melatonin.
Dr. Becky 5HTP is a food supplement to support your health. If the symptoms persist, consult your GP. Always consult your GP if you are also taking medication. Store at room temperature. Read the instructions on the packaging and the information leaflet before use.
*Health claims, made on the basis of vegetable ingredients, are currently under consideration by the EFSA.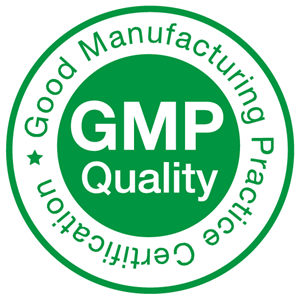 Composition
Griffonia extract                                 102.4 mg                                                            
of which 5-HTP                                  100.3 mg
Product specifications
Article number

202514

SKU

HT_555

EAN

8718403930160

Contents

60 vegan caps

Ingredients

Microcrystalline cellulose, Griffonia extract (5-HTP), Coating: Hydroxypropyl methyl cellulose.

Information

Food supplements must not replace a varied and balanced diet and a healthy lifestyle. Not suitable under 18 years. Read the instructions on the package before use.

Dosage Advice

Take one capsule a day with plenty of water.

Storage advice

The product should be stored out of reach of small children. Store in a dry place, protected from light and not above 25 °C.

Warning

Consult with an expert in case of illness, medication, pregnancy and breastfeeding before using supplements.

Suitable for vegans

Yes

Packaging

UV resistant packaging
Show more
Show less
Reviews
Posted by: Marc .G on 10 January 2022

Works great and quite fast, also soothing and it gives a good feeling.

Posted by: Cees. V on 2 December 2021

Soms ben ik in de avond te onrustig door stress en teveel nadenken. 5 HTP help om mij rustiger te worden en met een goede slaap.

Posted by: Tessa on 2 December 2021

I have been using 5 HTP for some time now for better sleep and relaxation. This highest dose gets all the compliments from me and is a good starting dose.

Posted by: P. H on 27 November 2021

5 Htp help me sleep better and I've seen a lot of difference in my mood overall. Great product.

Posted by: Jim. R on 27 November 2021

Voel me serieus goed sinds het gebruik van 5 htp. bedankt voor de snelle levering.

Posted by: Linda on 23 November 2021

Ik gebruik deze 5 Htp nu 2 weken en merk nu al de voordelen, geen dipjes meer! Zit gewoon lekker in mijn vel.

Posted by: J.W on 23 November 2021

The effect for me was a lifted spirit. Was more motivated, and also more positive minded.
Create your own review